In the past, only students taking courses on campus were eligible for federal financial aid but today, there are many online colleges that accepts FAFSA, and the online students get qualified for many of the same types of aid as students that study on-campus.
Financial Aid For Students Application (FAFSA) is one of the many financial aid given by the government to help students of all kinds including single mothers in their education.
Read on to get matched with great online colleges that accepts FAFSA, how the FAFSA can help support you on your academic path to success and the steps you need to take to apply for an FAFSA. We have also linked you to the financial aid of each online college listed here.
Before we go ahead to bring to you the online colleges we've listed, there is one thing you need to know about these online colleges. They have to be regionally accredited before they can accept the FAFSA and offer students federal financial aid.  So you have to make sure any online school you apply for is accredited and accepts the FAFSA.
List of 10 Online Colleges that Accepts FAFSA
Below are 10 online colleges that accepts FAFSA you should explore and then see if you may be eligible for loans, grants, and scholarships from the federal government.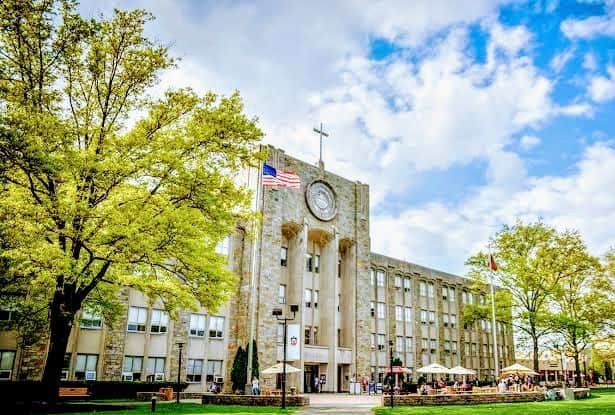 Accreditation: It was accredited by the Middle States Commission on Higher Education.
About St. John's University Online College: St. John was founded in the year, 1870 by the Vincentian Community. This University offers a wide range of online graduate degree programs and the online courses provide the same high-quality education that is offered on campus and are taught by the University's widely respected faculty.
Students that are studying full time online courses receive an IBM laptop and access to a range of student services which includes financial aid management, technical support, library resources, career guidance, counseling resources, online tutoring, campus ministry information, and much more.
SJU's Office of Financial Aid (OFA) administers federal, state and university aid programs, as well as a limited number of privately funded scholarships.
More than 96% of St. John's students receive some kind of financial assistance. This university also has an Office of Student Financial Services that provides a FAFSA checklist to help students and their families complete.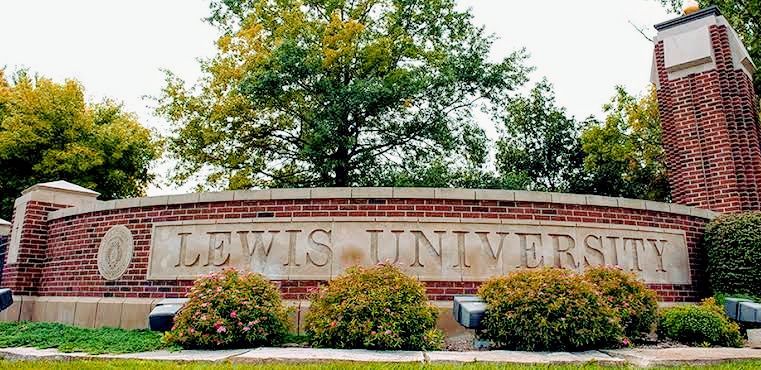 Accreditation: It was accredited by the Higher Learning Commission and it is a member of the North Central Association of Colleges and Schools.
About Lewis University Online College: Lewis University is a Catholic university founded in 1932. It provides more than 7,000 traditional and adult students with customizable, market-relevant, and practical degree programs that are immediately applicable to their careers.
This educational institution offers multiple campus locations, online degree programs and a range of formats that provide accessibility and convenience to a growing student population. Online students are assigned a personal Student Services Coordinator who assists them through their entire academic career at Lewis University.
Loans are available for those who qualify and applicants are encouraged to apply for the FAFSA and the percentage of students that receive financial aid is 97%.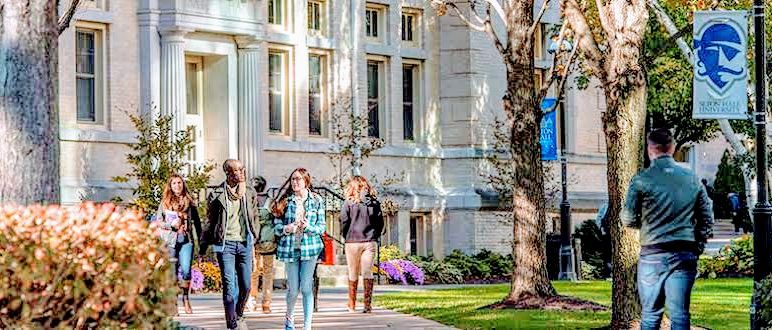 Accreditation: Also accredited by the Middle States Commission on Higher Education.
About Seton Hall University Online College: Seton Hall is one of the country's leading Catholic university, and it was founded in 1856. It is home to nearly 10,000 undergraduate and graduate students, offering more than 90 programs that are nationally recognized for their academic excellence and educational value.
It's online learning programs are supported by variety of student services, including online registration, advisement, financial aid, library resources, campus ministry, and career services. They have the same high quality instruction, cover the same topics and are taught by the same award-winning faculty as the school's on campus programs.
In addition, the teachers who teach online also receive extra training for successful online instruction to ensure that students receive the best educational experience possible.
Seton Hall provides over $96 million a year in financial aid to students and about 98% of students in this school receive some form of financial aid.
Also, about 97% of students receive scholarships or grant money directly from the university.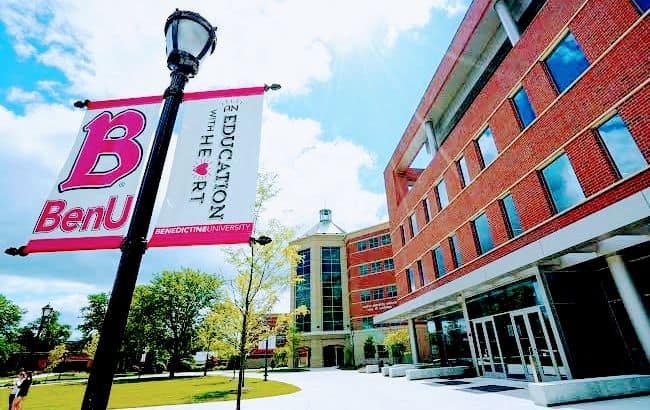 Accreditation: It was accredited by the following: Higher Learning Commission of the North Central Association of Colleges and Schools (HLC), the Illinois State Board of Education, and the Commission on Accreditation for Dietetics Education of The American Dietetic Association.
About Benedictine University Online College: Benedictine university is another catholic school that was founded in 1887 with a strong Catholic heritage. It's School of Graduate, Adult and Professional Education arms its students with the knowledge, skills and creative problem-solving ability demanded by today's workplace.
Undergraduate, graduate and doctoral degrees are offered in a variety of disciplines, including business, education and health care, through a fully online, flexible on campus, and hybrid or blended cohort formats.
99% of full-time, beginning undergraduate students at Benedictine University receive financial aid from the school by way of grants and scholarships.
During the financial aid process, the student will be considered to determine if he/she will qualify for Benedictine University Institutional Funding, in addition to their scholarship and federal aid eligibility.
In addition, 79% of full-time undergraduates receive some kind of need based financial aid.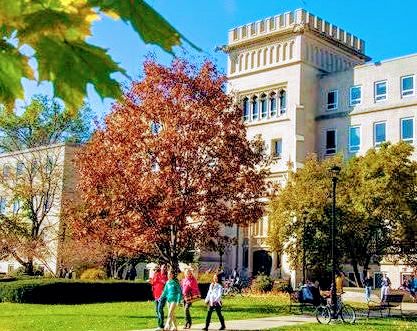 Accreditation: It was accredited by the Higher Learning Commission, as well as 22 additional program specific accreditations.
About Bradley University Online College: Established in 1897, Bradley University is a private, not-for-profit institution that offers more than 185 academic programs, which includes six innovative online graduate degree programs in nursing and counseling.
Due to the needs of it's students for flexibility and affordability, Bradley has upgraded its approach to graduate education and as of today, offers distance learners a great format and a rich culture of collaboration, support, and shared values.
Bradley's Office of Financial Assistance partners with students and their families in helping to manage the expenses associated with their school experiences.
Grants are also available through FAFSA, scholarships directly through the school, and work study programs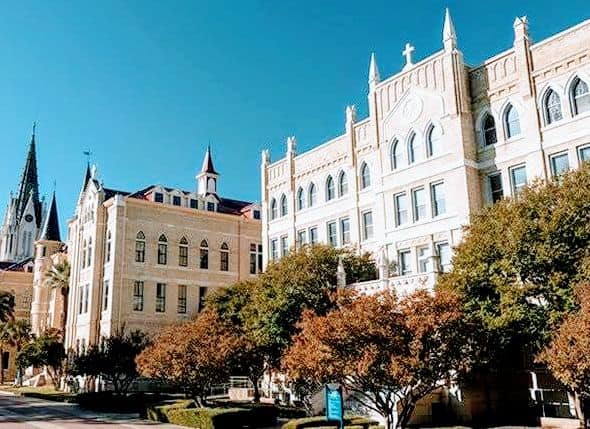 Accreditation: It was accredited by the Southern Association of Colleges and Schools.
About Our Lady of Lake University Online College: Our Lady of the Lake University is a Catholic, private university having 3 campuses, the main campus in San Antonio, and two other campuses in Houston and the Rio Grande Valley.
The university offers more than 60 high quality, student-centered bachelor's, master's and doctoral degree programs in weekday, evening, weekend, and online formats. LLU also offers more than 60 undergraduate majors and minors.
LLU is committed to helping create an affordable and quality education for all families
About, 75% of this school's admitted students receive federal loans.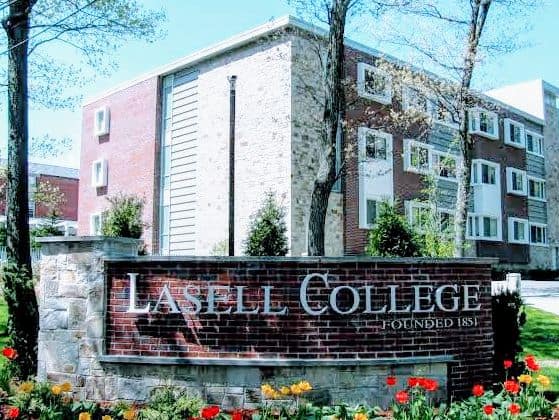 Accreditation: It was accredited by the Commission on Institution of Higher Education (CIHE) of the New England Association of Schools and Colleges (NEASC).
About Lasell Online College: Lasell is a private, non-sectarian, and a coeducational college that grants bachelors and masters degrees through online, on-campus courses. They have courses that are hybrid courses, which means they are both on campus and online. These courses are taught by knowledgeable leaders and educators in their fields, and an innovative yet the practical curriculum is built for world class success.
The graduate programs are flexible and convenient, allowing students to explore academic advising, internship assistance, networking events, and library resources online when students need them.
These are the percentage of students that benefits from the financial aid given by this school: 98% of undergraduate students received grant or scholarship aid while 80% received federal student loans.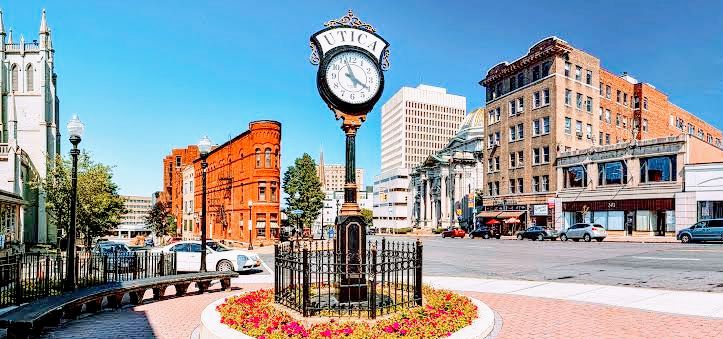 Accreditation: It was accredited by the It was accredited by the Commission on Higher Education of the Middle States Association of Colleges and Schools.
About Utica Online College: This college is a coeducational, private comprehensive college that was founded by Syracuse University in 1946 and became independently accredited in the year 1995.  It offers bachelor's, master's, and doctoral degrees across 38 undergraduate majors and 31 minors.
Utica provide online programs with the same quality education found in physical classrooms, in a format that responds to the evolving needs of students in today's world. Why they do this is because, they believe successful learning can take place anywhere.
More than 90% of students receive financial aid and the Office of Student Financial Services works closely with each student to ensure maximum access to a broad range of scholarships, grants, student loans, and other forms of aid.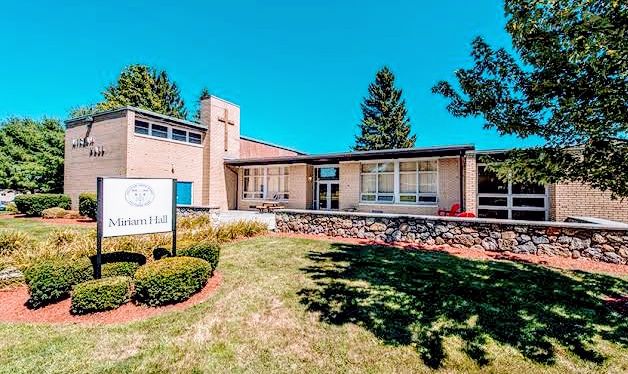 Accreditation: It was accredited by the New England Association of Schools and Colleges.
About Anna Maria Online College: Anna Maria College is a private, not-for-profit, Catholic liberal arts institution that was founded by the Sisters of Saint Anne in 1946. AMC as it is also known, has programs integrating liberal education and professional preparation that reflect the respect for liberal arts and sciences education grounded in the traditions of the Sisters of Saint Anne.
In addition to various undergraduate and graduate programs and courses offered at its campus in Paxton, Massachusetts, AMC also offers a variety of 100% online undergraduate and graduate programs online. Online students earn the same respected degree as students who attend the on-campus programs but they attend class virtually through AMC's learning management system.
In addition to the above benefits, online students can access 24/7 tech support, receive writing support through the Student Success Center, and receive guidance from a dedicated Student Services Coordinator.
Nearly 98% of full-time undergraduate students receive financial aid and their scholarships range from $17,500 to $22,500.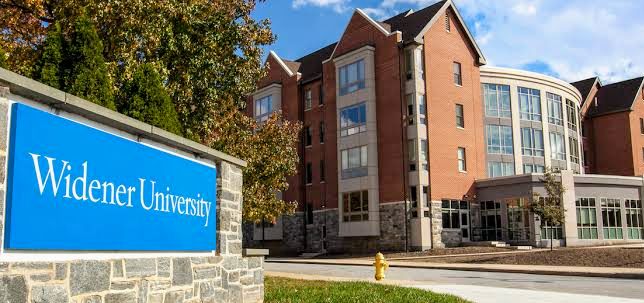 Accreditation: It was accredited by the Middle States Commission on Higher Education.
About Widener University Online College: Founded in 1821 as a preparatory school for boys, today Widener is a private, coeducational university with campuses in Pennsylvania and Delaware. About 3,300 undergraduates and 3,300 graduate students attend this university in 8 degree granting schools, through which they can choose among 60 available options including top ranked programs in nursing, engineering, social work, and the arts & sciences.
The Widener University's Graduate Studies and Extended Learning provides innovative, distinctive online programs in a flexible platform designed specifically for busy working professional.
85% of WU's full time graduate students receive financial aid.
Also, 44% of part-time students taking at least six credits per semester benefit from federal financial assistance.
5 Steps In Finding Online Colleges That Accepts FAFSA
1. Find out Your Eligibility Status for FAFSA
There are many factors that are considered before being granted a government financial aid.
Each school may have different eligibility requirements in order to participate in the financial aid they are providing, but in general, you must:
Be a U.S. citizen, national or permanent resident alien,
Have in your possession, a high school diploma or GED,
Be enrolled in a degree program, at least halftime,
If it is required, you have to register with the Selective Service Administration,
You must not be in default on a loan or owe a repayment on a previous financial aid award,
Stating your financial need is necessary.
2. Determine Your Online Enrollment Status
Here, you have to decide if you will be a fulltime or part-time student. As a part-time student, you have the opportunity to be able to work and earn money to cover rent, food, and other day-to-day expenses.
But as a full-time student, this opportunity may not be accessible to you.
It's important to know your enrollment status before you fill out your FAFSA, because it would affect the kind of aid you will be eligible for, and how much aid you receive.
For instance, there are some online programs that require students to meet credit-hour requirements so as to receive certain amounts or types of aid.
This means that if you are a part time student and you work more hours, you may not be eligible for as much aid and vice versa.
3. Start your FAFSA school code search
You can submit your FAFSA information to up to 10 colleges or universities.
It doesn't matter if they are traditional or online. Each college is identified by a unique Federal School Code for student federal aid programs, which you can search using the Federal School Code Search tool on the FAFSA application site.
All you have to do is to know the school's code and search for it on the FAFSA website.
4. Submit your FAFSA application
You can go to the official website of FAFSA and file online to take advantage of:
A secure and easy-to-navigate website,
A built-in help guide,
Skip logic that eliminates questions that don't apply to your situation,
IRS retrieval tool that automatically populates answers to various questions,
Option to save your work and continue later,
Ability to send FAFSA to as many as 10 colleges that accept financial aid (vs. four with the print form),
Lastly, the reports get to schools more quickly.
5. Choose your FAFSA-accepted online college
After your application, your information which you submitted to the FAFSA is sent to colleges and universities that you select. The schools in turn will send you a notice of acceptance and financial aid coverage. Please know that, each school may award you a different package, depending on your eligibility.
In conclusion, there is no better way to study in school without much thought on the financial expenses than to apply for an FAFSA in your chosen school.
So what are you waiting for? Rush now and apply for the financial aid you need and as long as you meet the requirements, you'll be eligible and your request will be granted.
Checkout: